Enabling equitable financial service outcomes
INFITX is a global team of Inclusive Financial Technology eXperts focused on building and supporting equitable and inclusive financial services that help alleviate poverty and gender inequality, and achieve the Sustainable Development Goals defined by the United Nations.
Our team enables the creation of fast and low-cost deployments of effective instant and inclusive payment systems (IIPS) and real-time payment (RTP) solutions.
With expertise in scheme building, hub business operations, and technical operations for self-hosted or cloud-based solutions, we empower government, industry, and commercial hub operators with services and solutions that de-risk the journey of adopting open-source software (OSS). And we promote successful interoperable payment schemes by supporting financial service providers and fintechs, especially as third-party payment initiators, with simplified onboarding and optimised participation aligned with industry best practices.
INFITX is one of the founding members of the open-source community that maintains Mojaloop – the first open source software for building a real-time interoperable payment network. As leaders in this community, we are central to the core solution and development of adjacent capabilities, using OSS technologies to drive financial inclusion.
Building Capacity – How we deliver IIPS Solutions
How can we help you?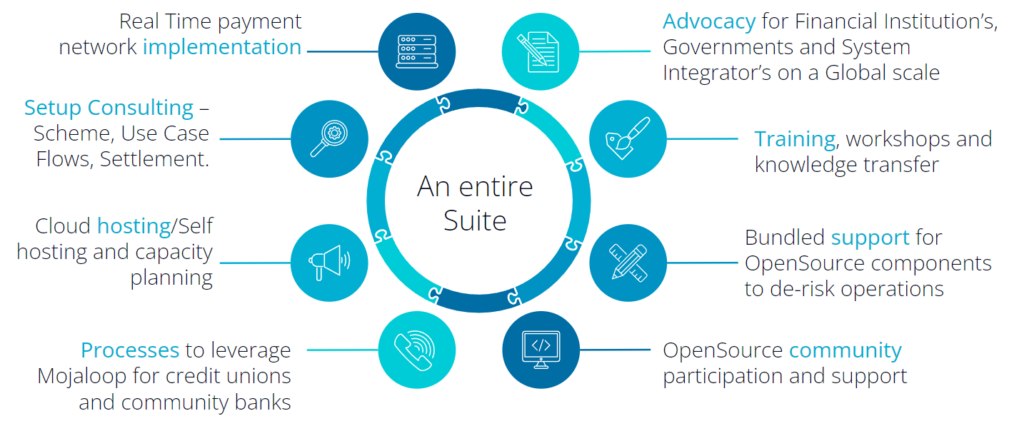 How can we help?