The Mojaloop Training Program is a fantastic platform and tool for learning about Mojaloop. At INFITX we helped create and continue to support this initiative.
This program is designed to accelerate your understanding of Mojaloop so that you can first understand it, then like it and use it, and finally contribute back to it by becoming an active Mojaloop Community member. All contributions are supported and valued whether you are on a journey of launching your own Payment Scheme, or as a developer helping build.
Our goal is to accelerate equitable financial inclusion initiatives. Mojaloop's understanding and adoption help drive us to achieve that goal. The online program is free to join and participate in.
If additional support is needed, we at INFITX offer Mojaloop Training Support for organizations. For example in-person training workshops, cohort support webinars, or boot camps. Join the program, and start a conversation with our team today.
Why the Mojaloop Training Program?
Mojaloop was built as an open-source software platform so that implementers can use the core code freely, join the community, and build inclusive, real-time payment systems. However, these transformations can be difficult to get started with, and implementing them securely can be challenging. The training program aims to accelerate learning for operators and participants to securely scale the adoption and use of Mojaloop.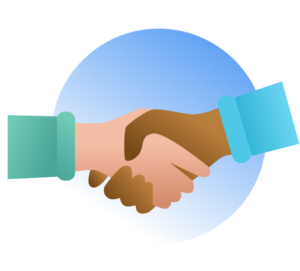 Who is it for?
There is a course for everyone, even if you're just trying to understand Mojaloop. However, we have designed our program with two main groups in mind:
For hub operators (organizations that run payment systems) and the technology providers that support them, we have courses aimed to help you accelerate your team's ability to securely deploy, configure and operate the Mojaloop platform for the market.
For financial institutions (e.g. banks, credit unions, mobile money operators, and microfinance organizations), their technology partners, and system integrators, the courses will cover best practices for onboarding, integrating, and connecting securely to Mojaloop.
Contact Us
TLDR Inside the loop: What is Mojaloop?
Watch this 8-minute video for an introduction to Mojaloop and why it is important.
Watch the second part of Inside the loop.